The interview series poses questions concerning the role of affects and emotions in research practice and contemporary society to researchers on short-term visit and associate members of the Collaborative Research Center "Affective Societies". Today we introduce Annemarie Samuels. She is an assistant professor at the Institute of Cultural Anthropology and Development Sociology at Leiden University. On April 29th, she was invited by Anita von Poser, Max Müller, and Edda Willamowski and discussed the need for cultural sensitivity in globalizing palliative care with the working group "Affective and Emotional Dynamics of Care".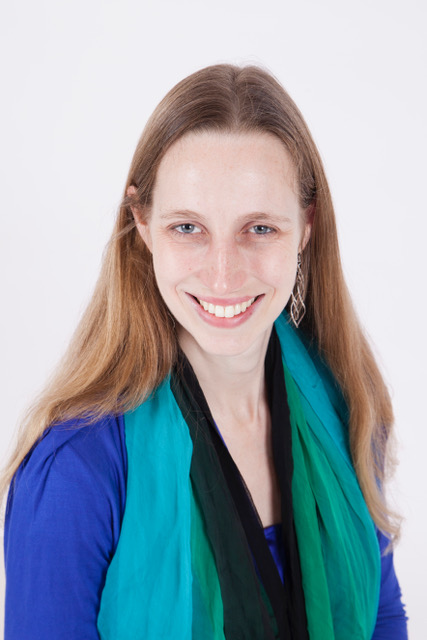 1.) Which research question affects you at the moment? What is its social significance?
I am currently leading an ERC-funded ethnographic research project on the globalization of palliative care. We are trying to understand how palliative care – as a professional form of end-of-life care – is implemented and practiced in various cultural contexts, but also how people with advanced illness navigate care from their differently situated positions in the last phase of life across institutional and non-institutional boundaries. One question that has particularly affected me lately is how narratives and silences shape relations of care in the last phase of life. How do people experience (caregiving at) the end of life? What are the limits of such narratives and what meanings and affects emerge through silence?
2.) Can you think of an emotion whose relevance has recently surprised you?
Perhaps compassion. Given the anxiety and uncertainty of the pandemic I think I am not so much surprised by its social relevance, but rather by my own increasingly acute, and emotionally affective, awareness of small acts of compassion and understanding that I see around me.
3.) Do you perceive any affective driving force or affective barrier concerning your research work?
Studying advanced illness and end-of-life care through person-centered ethnography confronts us with emotional challenges. Participant observation includes responding to the feelings of people we study with as well as the way this affects us as researchers. In our project team we think about this a lot and we work on finding ways of addressing this both collectively and individually. At the same time, the intimate engagement that comes from the attempt to understand people's experiences and lifeworlds, particularly at such a crucial moment in life, and in relation to the socio-historical forces that situate them, is also a major driving force for me in research.
4.) Which book has lately affected you the most?
Silence and Sacrifice: Family Stories of Care and the Limits of Love in Vietnam by Merav Shohet. This book has recently come out, and it is such a beautiful and sensitive book with fine-grained analysis of people's gendered efforts to hold families together in Vietnam in face of all the tensions that could tear them apart. The moving ethnographic stories reveal how people navigate ethical demands and dilemmas in their efforts to care, and show how suffering and everyday sacrifice often happen in silence.
5.) From which feelings or sentiments would you rather refrain at the moment?
So many colleagues and students have experienced increasing amounts of stress during the pandemic. I very much hope that this will get better soon and that academic institutions will start to better, and more structurally, address the issues of work- and study pressure that have been mounting already before the pandemic.